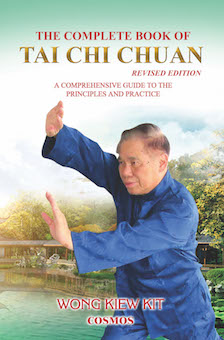 ---
"Tai Chi Chuan, or Taijiquan in Romanised Chinese, is a wonderful art, but more than 90 percent of those who practise it gain less than 10 percent of its potential benefits! This book will not only justify this claim, but will also provide the information you need to gain the remaining 90 percent of the benefits."
The Contents of this book, considered by many practitioners as the best book of the art, are as follows:
Tai Chi Chuan as a Martial Art
The Concept of Yin-Yang in Tai Chi Chuan
The Historical Development of the Various Styles
Advice from the Great Masters 3
Fundamental Hand Movements and Footwork
The Importance of Chi Kung in Tai Chi Chuan
The Poetry of Energy and Mind
Techniques and Skills of Pushing Hands
Specific Techniques for Combat Situations
Combat Sequences and Tactics
More Combat Sequences and Tactics
Enriching Daily Life with Tai Chi Chuan
Wudang Tai Chi Chuan
Chen Style Tai Chi Chuan
Yang Style Tai Chi Chuan
The Wu Style of Wu Yu Xiang
The Tai Chi Chuan of Wu Quan You
Sun Style Tai Chi Chuan
Tai Chi Chuan Weapons
The Philosophy of Tai Chi Chuan
Taoism and Spiritual Development in Tai Chi Chuan
Extracts from the book are provided. Please see Contents.

If you wish to purchase the book, please contact Sifu Wong Chun Yian at yian@cosmosinternet.com.